December 18, 2021, at 8:00 PM (salle Odyssée)
NUTCRACKER (narrated version)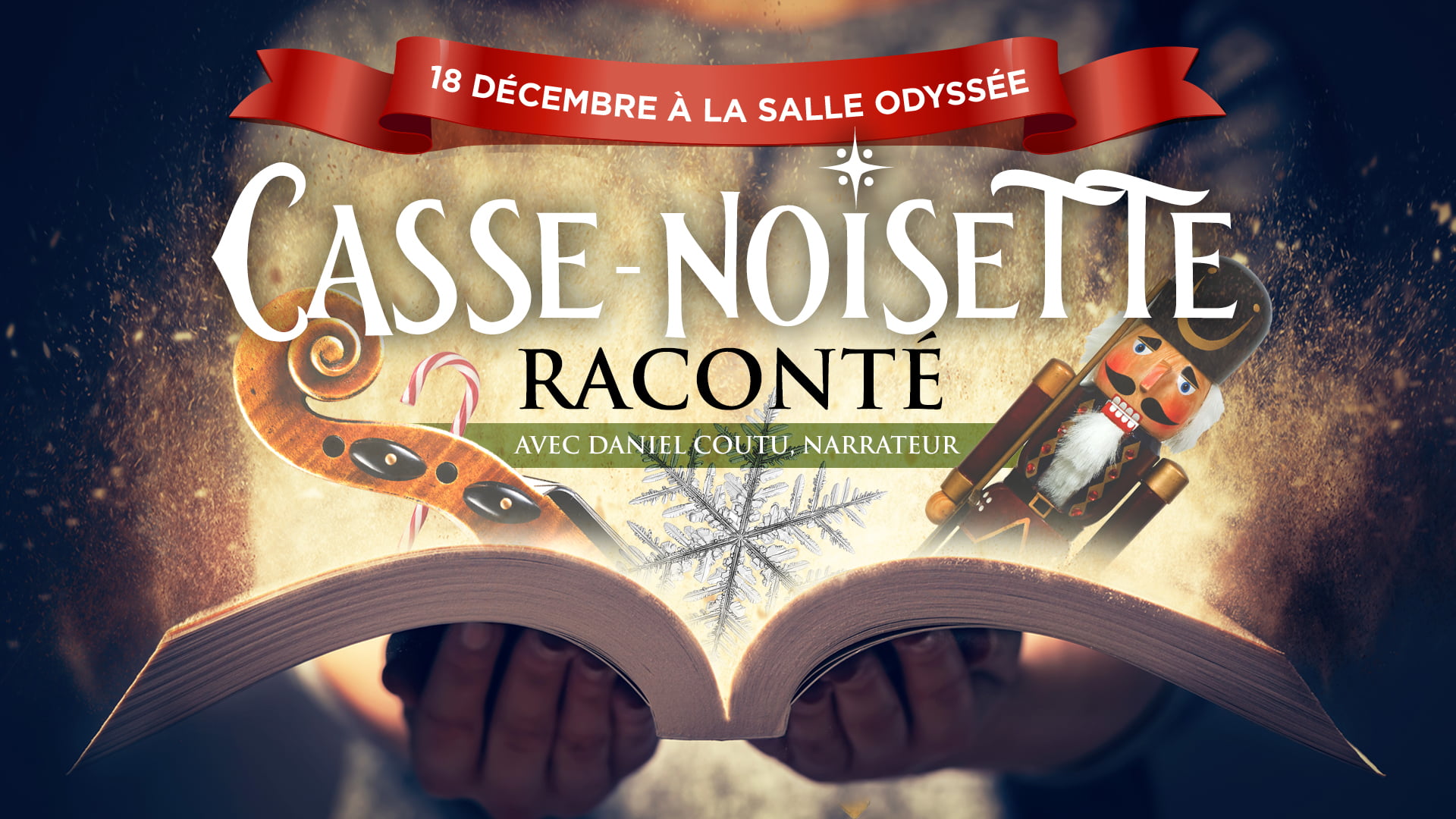 Our narrated version will have you appreciating Tchaikovsky's Nutcracker like never before!
On December 18, well known artist Daniel Coutu will join OSG to narrate the most extraordinary Christmas story of all times: NUTCRACKER.
If you enjoyed the ballet, our narrated version will move you to the core, just like Tchaikovsky's music, which will forever stand the test of time.
The narrated version of the full Nutcracker by Tchaikovsky.
Buy tickets through the salle Odyssée ticket office in Maison de la culture de Gatineau, at the regular price of $56 (tax included).
* Online, by clicking here;
* By phone: 819 243-2525