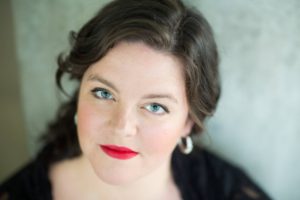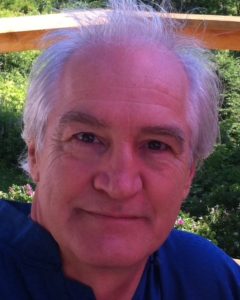 BRAHM'S REQUIEM
with Elyse Charlebois (soprano) and Gary Dahl (baritone)
OSG is proud to offer a monumental program to wrap up the concert season. A full evening of Brahms, featuring one of the composer's best known works, in great demand by music lovers the world over: A German Requiem, Opus 45. The presentation of this masterpiece will be preceded by Brahms' Tragic Overture.
Two superb soloists will join the OSG musicians to guarantee an unforgettable evening: soprano Elyse Charlebois and baritone Gary Dahl.
For the occasion, OSG will invite the Chorale du Conservatoire de musique de Gatineau and the Coro vivo Ottawa ensemble, two of the region's top choirs, both of whom have already performed with OSG. Both choirs are under the musical direction of Antonio Llaca.
ELYSE CHARLEBOIS, soprano
Originally from the Outaouais, soprano Elyse Charlebois has an Artist Diploma from McGill University, as well as a Bachelor's degree from the Université de Montréal. Elyse is well known for her vocal range and the intensity of her interpretations. After her European debut in 2018 in the roles of Norma (Norma, Bellini) and Leonora (Il Trovatore, Verdi) at the Varna Opera House in Bulgaria, we had the chance to hear her in more than a dozen major roles. In 2017, she recorded two operas in Milan. In addition to her operatic repertoire, Elyse has also been a soloist for numerous sacred pieces.
Elyse has received a number of awards over the past few years in Canada and in Europe. She was a finalist in the Kammeroper Schloss Rheinsberg International Vocal Competition in Berlin, and won the Bourse Lyrique du Théâtre lyrique de la Montérégie in May 2015, to name just a few of her major distinctions.
GARY DAHL, baritone
Originally from Vancouver, baritone Gary Dahl has a rich, warm voice that he is always seeking to use to reach the depths of the music and to express the lyrics for his audiences. A resident of Chelsea, in the Outaouais, since 1995, Gary often performs locally. A popular soloist in oratorio, he has collaborated with the National Arts Centre Orchestra, Ottawa's Thirteen Strings Chamber Orchestra and several excellent local choirs.
Garry commands a wide range of musical styles, and is honoured by the recognition he has received for his artistic talent in the execution of lieders by Franz Schubert, Johannes Brahms and Hugo Wolf. His engagements in the 2019 season include a new opera by Roddy Elias, Sleeping Rough, presented by the Music and Beyond Festival in Ottawa (this summer), and Andrew Ager's opera Frankenstein (this fall).
Buy tickets through the salle Odyssée ticket office in Maison de la culture de Gatineau, at the regular price of $54 (tax included) or student price of $34 (tax included):
* Online, by clicking here;
* In person: 855, De la Gappe Boulevard, Gatineau, Québec;
* By phone: 819 243-2525