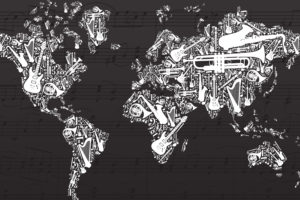 SYMPHONIC FUSION
with Le Vent du Nord and Ballet folklorique Aztlan
OSG will inaugurate its 13th season with a first-time ever concert event that will feature a tremendously popular traditional Quebec band: Le Vent du Nord. Together with the OSG musicians. Le Vent du Nord will share the stage with the Ballet folklorique Aztlan, a company of Mexican artists and dancers known for their dazzlingly colorful displays, and with a company of other russian artists and dancers: Kalinka. A cross-cultural evening that will not soon be forgotten.
From the moment they step into the lobby of Maison de la culture, guests will be treated to a singular adventure amidst works by artists representing the countries participating in this concert.
And as you would expect, the three groups of artists will merge on stage at the end of the concert for a spectacular finale. A mesmerizing and fabulous journey through three at once similar and different worlds!
Buy tickets through the salle Odyssée ticket office in Maison de la culture de Gatineau, at the regular price of $54 (tax included) or student price of $34 (tax included):
* Online, by clicking here;
* In person: 855, De la Gappe Boulevard, Gatineau, Québec;
* By phone: 819 243-2525