April 1, 2023, at 7:30 pm (salle Odyssée)
EXTRAORDINARY MICHEL LEGRAND, with Christian Marc Gendron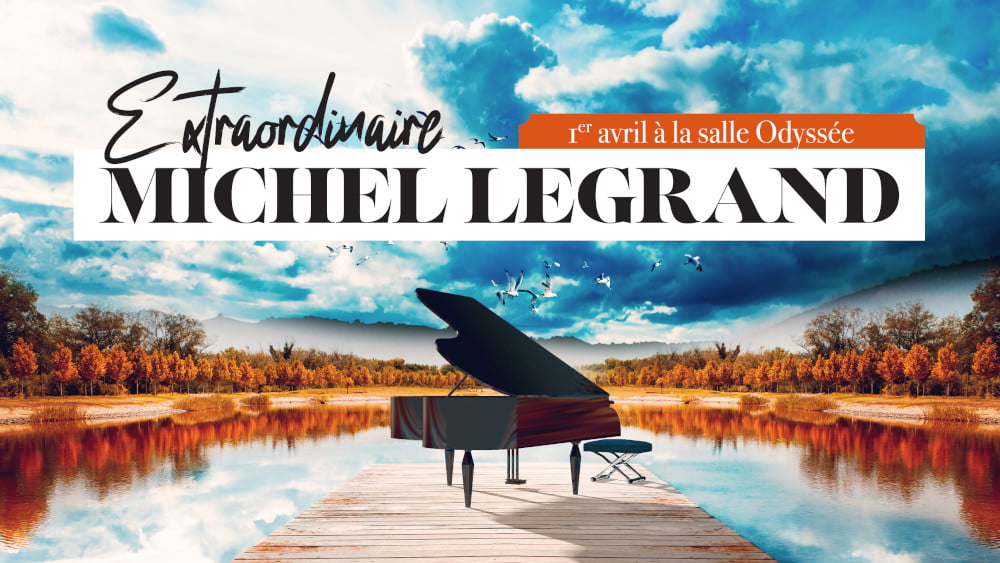 Recognized around the world as a composer, orchestrator, singer and pianist, Michel Legrand spawned countless film scores. He left us a musical heritage for which even the Americans would have loved to take credit.
For this occasion, we invited one of the most highly sought-after pianists in Quebec, Christian Marc Gendron (accompanied for a few songs by singer Manon Séguin).
Orchestrations by Jean-Nicolas Trottier
Buy tickets through the salle Odyssée ticket office in Maison de la culture de Gatineau, at the regular price of $57 (tax included).
* Online, by clicking here;
* By phone: 819 243-2525