February 13, 2020, at 8:00 PM (salle Odyssée)
THE ROMANTICS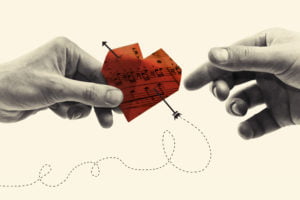 Some symphonic pieces never fail to bring us to our knees, to become aware of our vulnerability. If you have not yet discovered Edward Elgar, listen and fall under the spell!
But wait, there's more! On February 13, 2021, OSG offers romantics – avowed or hidden – some of the finest musical moments around the universal theme of love.
We promise you that in 2021, St. Valentine's will most certainly be happening in salle Odyssée… and it will be celebrated on February 13!
Serenade for Strings, opus 20
Pelléas and Mélisande, opus 46
Enigma Variations, opus 36
Buy tickets through the salle Odyssée ticket office in Maison de la culture de Gatineau, at the regular price of $55 (tax included)
* Online, by clicking here;
* By phone: 819 243-2525