April 2, 2022, at 8:00 PM (salle Odyssée)
ODE TO JOY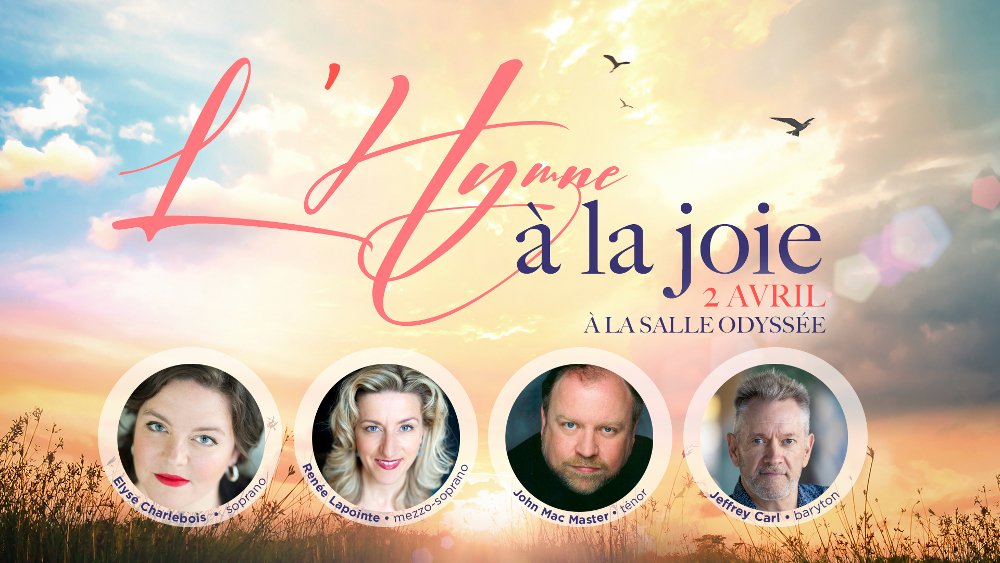 To wrap up this season, we are unveiling our new OSG Choir to breathe life into the greatest ode ever composed!
All around the world, 2022 will no doubt be a powerful ode to joy, effervescence, life….and joy!
On April 2, 2022, we would not be able to wrap up this season without the hymn of all hymns…ODE TO JOY, and Beethoven's Symphony No. 9. You will then get to discover the all-new OSG Choir, directed by Antonio llaca.
Beethoven: Symphony No. 9
Buy tickets through the salle Odyssée ticket office in Maison de la culture de Gatineau, at the regular price of $56 (tax included).
* Online, by clicking here;
* By phone: 819 243-2525