November 5, 2022, at 7:30 pm, (salle Odyssée)

AMAZING POST-ROMANTICISM
(The 3 Antons)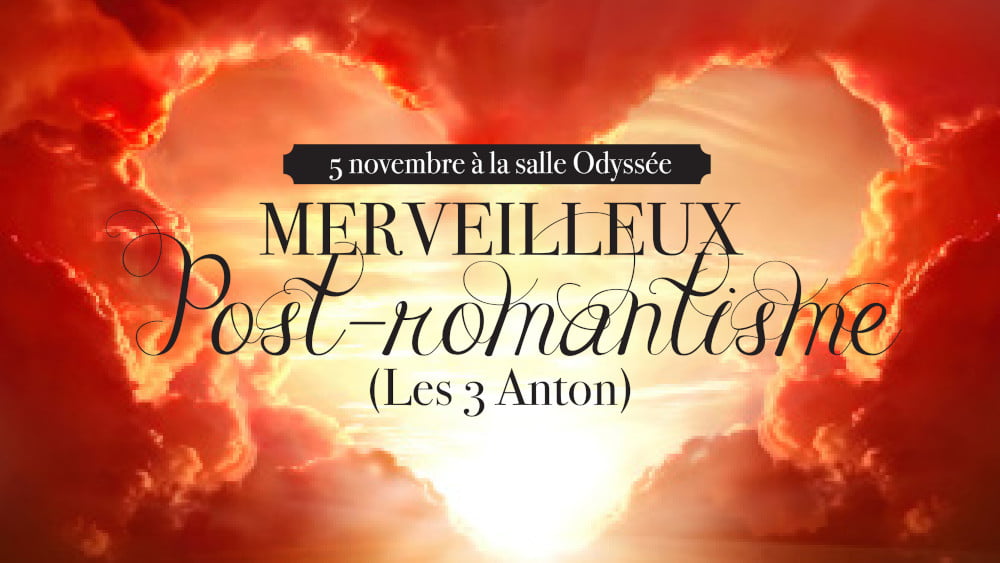 Post-romanticism is extraordinarily rich music that takes us well beyond romanticism!

On November 5, OSG will feature a concert entitled AMAZING POST-ROMANTICISM as a tribute to the 3 Antons: Anton Bruckner, Anton Dvorak and Anton Arensky.
Serenade for Strings in E major
Symphony No. 1 in B minor, Op. 4
Buy tickets through the salle Odyssée ticket office in Maison de la culture de Gatineau, at the regular price of $57 (tax included).
* Online, by clicking here;
* By phone: 819 243-2525