February 12, 2022, at 8:00 PM (salle Odyssée)
A SYMPHONIC MARRIAGE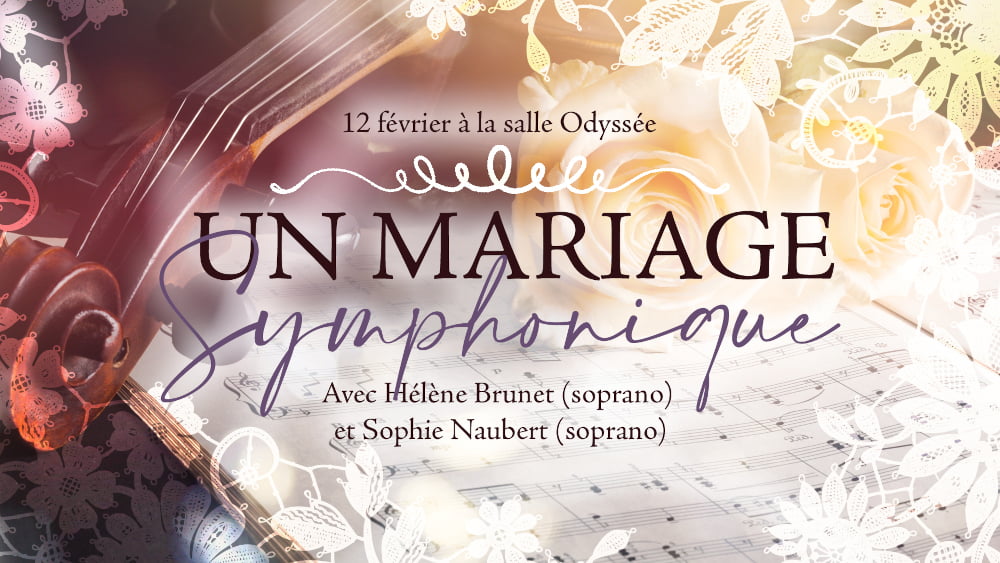 Attend our symphonic celebration featuring the finest masterpieces about marriage!
Marriage has definitely inspired several composers over the centuries.
On February 12, 2022, join in the celebration featuring The Marriage of Figaro, The Fair Melusine and the complete version of Mendelssohn's magnificent A Midsummer Night's Dream for a memorable evening entitled A SYMPHONIC MARRIAGE.
The Marriage of Figaro: Overture
The Fair Melusine: Overture, Op. 32
The Hebrides, Op. 26 (Fingal's Cave)
Wedding Day at Troldhaugen, Op. 65 No. 6
A Midsummer Night's Dream, Op. 61
Buy tickets through the salle Odyssée ticket office in Maison de la culture de Gatineau, at the regular price of $56 (tax included).
* Online, by clicking here;
* By phone: 819 243-2525