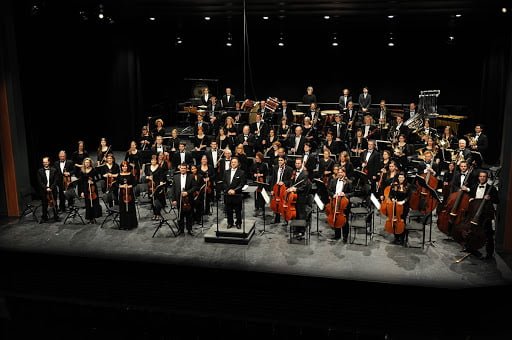 Memberships
OSG is pleased to offer four membership options or packages to suit every taste. This season, choose the option that works best for you. Tickets will also be sold individually starting on July 2nd.
FIVE-CONCERT MEMBERSHIP
Up to 29% off ticket prices
$198 (taxes included) instead of $280
September 18, 2021
MUSICAL EXPLOSION
November 6, 2021
TEMPEST AND PASSION
December 18, 2021
NUTCRACKER (narrated version)
February 12, 2021
A SYMPHONIC MARRIAGE
April 2, 2021
ODE TO JOY
NEW GRANDPARENT/CHILD OR PARENT/CHILD PACKAGE
FIVE-CONCERT membership for grandparent or parent + accompanying child
$280 (taxes included) instead of $380
Have you ever dreamed of treating yourself to a special evening with your child or grandchild?
Here is a whole new package that is sure to fit the bill! It includes a five-concert membership for a grandparent or parent who wants to introduce a child to symphonic music
SPECIAL STUDENT PRICE
$35 per individually sold ticket (taxes included)
As always, students can take advantage of a special price of $35 per ticket sold
NEW SPECIAL PRICE FOR CHILDREN AGED 12 AND UNDER
$20 per individually sold ticket (taxes included)
Did you know that today's children are tomorrow's music lovers?
OSG now offers children aged 12 and under a new special price of $20 per ticket.