The OSG is pleased to present its new choir: Le Choeur de l'OSG (COSG). This new choir, which is part of the orchestra, will join instrumentalists in choral concerts, including the closing concert of the season, in April 2022. Maestro Léveillé has brought Antonio Llaca on board to take on the role of choirmaster.
The OSG choir expects to attract singers from across the Ottawa-Gatineau region. The choir will perform regularly alongside the Orchestre Symphonique de Gatineau under the baton of maestro Yves Léveillé. Choristers will rehearse independently from the orchestra and under the baton of choral conductor Antonio Llaca. Rehearsal schedules for chorus only, as well as joint rehearsals are made available to choristers ahead of each season.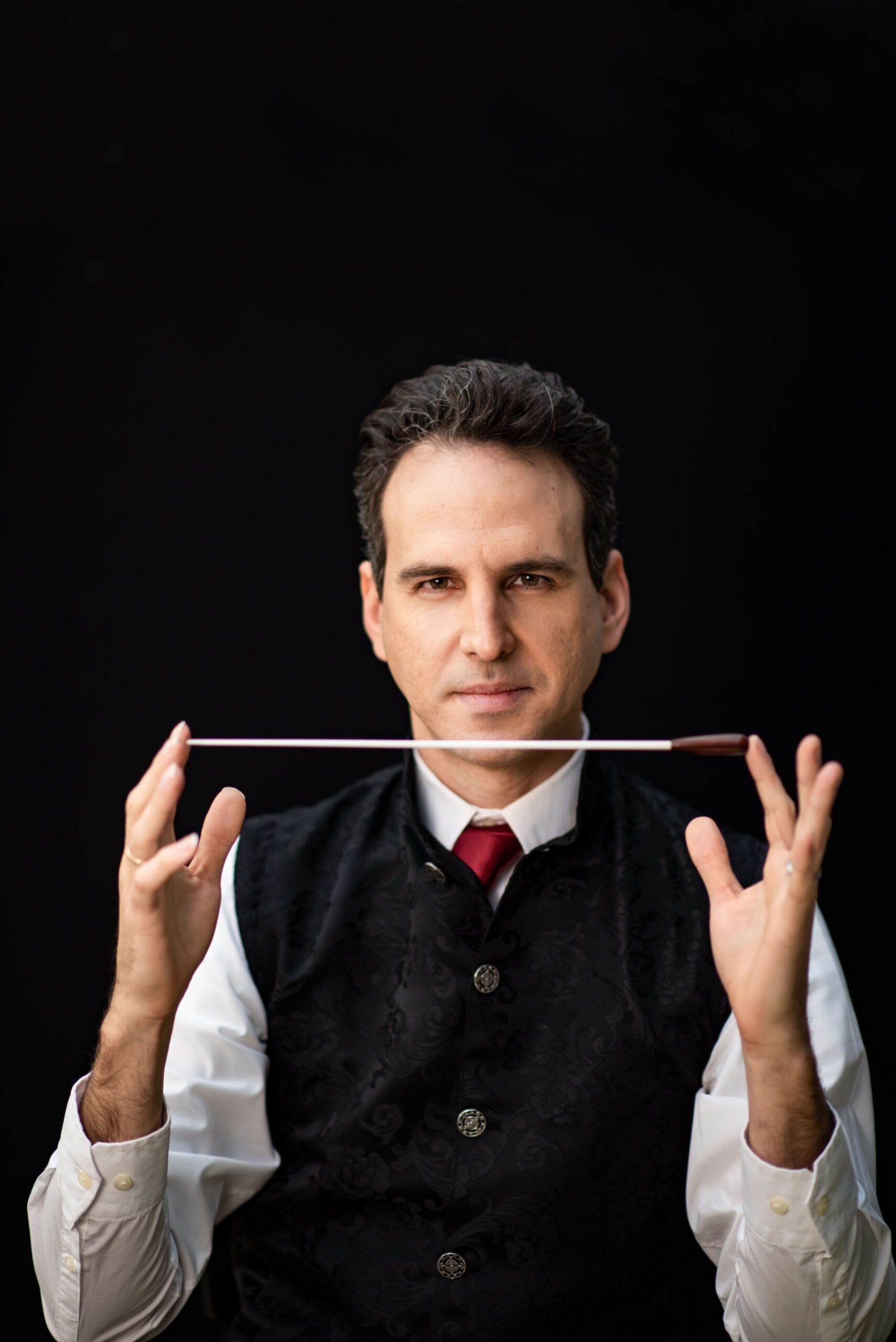 Cuban born, Antonio Llaca is an active conductor, teacher, and clinician. He studied conducting and classical guitar both in Canada and in South America. Mr. Llaca holds a Master's degree in Choral Conducting from Université de Sherbrooke (Montreal) and has studied with world renowned masters.
In 2019 Mr. Llaca was appointed Director of Choral Activities at Carleton University where he conducts the choirs and teaches choral and instrumental conducting. He is also a professor at the Conservatoire de Musique de Gatineau where he conducts the choirs and orchestra. Since 2009, Mr. Llaca has conducted Coro Vivo Ottawa (CVO). In addition to this, he often collaborates with numerous ensembles and prepares choruses for Canadian orchestras and artists such as The Tenors and touring international orchestras such as the China Broadcasting Chinese Orchestra. His choral ensembles have performed at the national and international stage including, the National Arts Centre, Canada, the Tintqiao Performing Arts Centre, China, and Carnegie Hall, USA. His choirs have been award recipients at international choral competitions.
Up to 30% off ticket prices, and many more benefits !
Automatically enter the draw for two free subscriptions for the following season.